25 Maple Street
Holyoke, MA 01040
(413) 532-2831
OUR SCHOOL IS CLOSED UNTIL APRIL6.  PLEASE SEE NOTICES BELOW FOR MORE INFORMATION.
Grade 6 (Mrs. Fedora)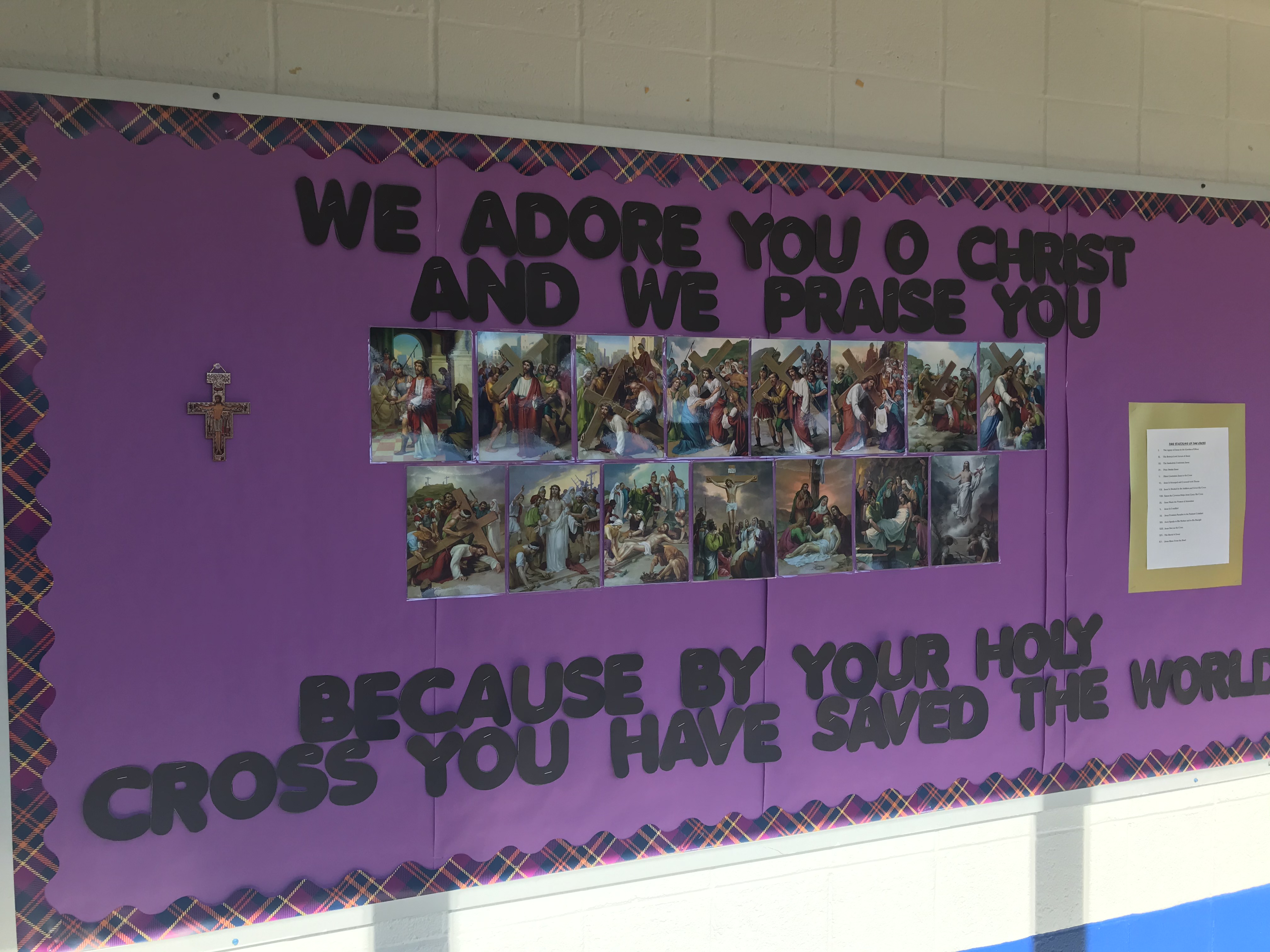 mfedora@materdolorosaschool.org
********************************************************************March 31 - Saint Stephen of Mar Saba (725 - 794) Saint Stephen knew the value of solitude.  Maybe we can learn from him the value of solitude and seek it out a little more in our lives.
**Please check your emails and your Google Classroom multiple times each day.  New assignments are posted once a due date has past (but previous assignments are still in your Stream on GC).  Thank you to students who have continued to check their Google Classroom, have completed and turned in assignments, as well as sent them to my email.  Great Job!  We've got this!!!!
 Week of 3/30 

Dear students and families,
Please try to connect with your teachers via email, Google Classroom, or Zoom conference meetings.  Please contact me/us if there is/are any questions or concerns regarding your assignments.  I miss you and look forward to touching base with you.
Love and peace,
Mrs. Mary Fedora
Grade 6
Religion- Please check your Google Classroom for your assignments.  Assignments so far have included biographies of Saint Patrick and Saint Joseph, watching an EWTN video on the Annunciation with a short writing prompt, and reading two short biographies of saints - coloring page optional, but I'd love to see your artwork--send me a pic.  Please continue to keep each other, and me, in your prayers.  Remember, just because we are not on our normal 'school praying schedule', take some time to talk to God, Jesus, Mary, the saints, and ask them to help you during this unusual time in our world.  I promise you, your prayers are heard.  We have to keep the Faith!
  In addition, please utilize the information below.

Saint of the Day - www.FranciscanMedia.org/saintoftheday
Stations of the Cross - Way of the Cross for Kids - www.youtube.com/watch?v=psX9ZXYHPOs 
Mass - The Chalice of Salvation airs a televised Sunday Mass at 10:00 a.m. on 22 News - WWLP, Springfield, MA.  There are a few local Parishes that are streaming Masses, including St. Patrick's Parish in South Hadley. I did see a live-stream Mass on Sunday evening from Our Lady of the Parish in Holyoke, as well.  Go to  www.diospringfield.org for more information.
Vocabulary Workshop - Please check your Google Classroom for new assignments.  We are working in Unit 7, and assignments are due.  Please check Google Classroom daily, as new assginments are posted frequently.  

Writing - Your "A Christmas Carol" compare/contrast essays are past due.    Please forward them to me if you haven't already.  Please check your Google Classroom for next assignments ("20 Things that Make You Smile" and descriptive paragraph on" Beauty"). New writing prompts are assigned Sunday evening/Monday morning.  
Reading - Please check your Google Classroom for your new literature novel study assignment for "The Lion, the Witch, and the Wardrobe" by C.S. Lewis. I sent you a link for a free online version of the novel.  If you have an actual copy of the novel, even better!  Assignments have been posted on Google Classroom (background biography of C.S. Lewis, Ch. 1-2 vocabulary terms, and comprehension questions for Ch. 1-2).  A Zoom meeting will be scheduled for Thursday, April 2nd, to discuss our reading so far.  Please be prepared.  
Grade 7
Vocabulary Workshop- Unit 8; Please check your Google Classroom for any new assignments.  Please also be on the lookout for any Zoom.com meeting invites this week.  I want to check in with all of you.  
Writing- Please turn in cause and effect essays. Also, your first Google Classroom writing prompt was due Sun., March 29th. Please check your Google Classroom for your new writing prompt, "Beauty" which is a creative writing assignment describing a picture and its beauty.  Remember, even though our world is going through an ugly time right now, we have to focus on the beauty all around us!  A new writing prompt will be posted by Sunday evening/Monday morning.
Grade 8
Vocabulary Workshop/Writing/Grammar - Please check your Google Classroom for  next assignments/activities in Unit 8.  

Writing - Your new writing prompt has been posted in Google Classroom.  The creative writing assignment ("Beauty") asks for you to find a picture (your own or from media) and write descriptively about the beauty you see and the feelings you have when you look at the picture.  The world still is a beautiful place, and that's what I want you to focus on!  Please continue to check your Google Classroom for new assignments. 
History - We are making our way through Ch. 24- lessons on WW1.  I will not be asking you to read chapter sections independently--you know me, I always have a little lesson regarding the section we read together.    Please let me know if you are having any difficulties with the new format.  This chapter has some real world connections for us in today's world, which we will be exploring via videos and documentaries.  Your new assignment is a fun activity where you get to play 'spygames' and try to decipher parts of the Zimmerman Telegram/Note.  Please check for the assignment on your Google Classroom.  
Have a good week.  Stay faithful and healthy.  I miss you!
God Bless,
Mrs. Fedora
---