25 Maple Street
Holyoke, MA 01040
(413) 532-2831
Notices and Happenings
OUR LADY OF THE CROSS FALL FESTIVAL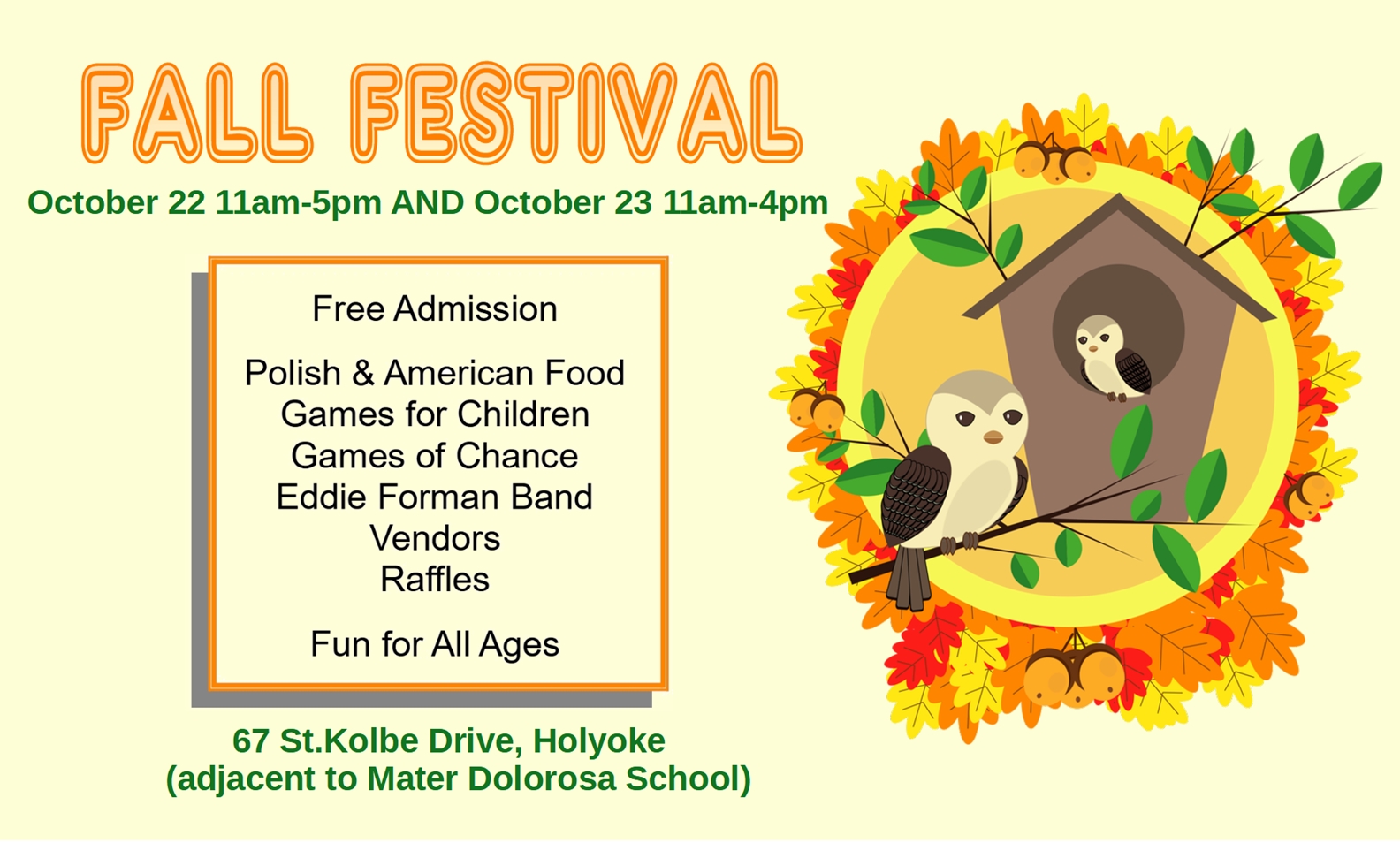 2022-2023 ACADEMIC YEAR CALENDAR
This year's academic calendar is now online!  CLICK HERE to view and print, if desired.
SCHOLARSHIP OPPORTUNITY FOR NEW STUDENTS
Thanks to an anonymous donor, the Diocese of Springfield has announced a new "Discover the Difference" scholarship opportunity for new Catholic school families for the 2022-2023 academic year. 
New families who send their children to any diocesan elemantary school will be eligible to receive a $1,000 scholarship per student. 
New families who send their children to either St. Mary's High School in Westfield or Pope Francis Preparatory School for high school can receive a $2,000 scholarship per student.
In order to be eligible, families must also be enrolled in a Catholic parish in the Diocese of Springfield.
More information and an application can be found by clicking here. 
EXCITING NEWS!
FINANCIAL AID
Financial aid is available to help offset the cost of a Mater Dolorosa School education.  All families are encouraged to apply.  All aid is need based and dependent on filing an application with FACTS Grant and Aid Assessment.  Contact the school office if you have questions or would like more information.
UPDATED MASK GUIDANCE
The Diocese of Springfield has released updated guidance related to masks in school. 
---